D u g a a n
Saturday, August 27, 2011 • Saturday, August 27, 2011 •
0 comments
Assalamualaikum w.b.t ,
Hai , da lame tak update blog ni, blog pon da bersawang. Actually aku tak tau pe bende yang aku nak cakap. Maken hari maken bosan la pulak. Aku ade banyak cite nak cite tapi tak tau yang mane nak aku mulekan.
Ramadhan di Pasir Salak
Pejam celik pejam celik dah nak raye. Serius aku tak rase pon Ramadhan kali ni memang betolbetol Ramadhan. Bukan pe, hidup aku dikelilingi dengan keSOSIALan, so nak jd budak baek jauh sekali, kadangkadang aku terffikir bile lah aku nak berubah, nak tunggu AL-MASIH AD-DAJJAL turun ke. Masya-Allah ! Kat sane setiap petang kami dibenarkan pegi ke bazaar. Tp wakil homeroom je. Tak silap aku, aku tak penah missed beli pape. Almaklumlah juadah bazaar kat Perak berbeza dengan Selangoor (: Aku sedih Semester due ni macam macam bale datang , hapir 85% kehidupan sem2 aku cam SIAL. Aku nak keseronokan. Huh, sekarang kteorg da ade klasmate baru name dye wani. Dye tu bolela. Mase yang ditibetibe dah pon tibe iaitu pulang kerumah. Now I'm home . But with sad, we need bring all my DEAREST homework too. Tinggi menggunung doe XD
Peperiksaaaaaan ! #disaster
Daamn! Hahaks. Exam nak kate okay, emm myb TAK! Alhamdulillah ranking aku meningkat daripada 27/140 naek kepada 8/142. Tapi yang menyedihkan gred aku menurun, from 6A2B to 5A3B yang aku tak leh terima kenyataan subject yg aku ta penah A jadi B iaitu Math, PAI and Geo ! Huh sebal. Bukannye aku tak bersyukur, tapi......ntahla.
Tapi kali ni memang aku nak pasang azam gilegile, nak buktikan pade sume, sehodoh-hodoh aku ni, segemok-gemok aku niy, segedik-gedik aku niy, mampu ntok mendapatkan 4.00 pointer Akhir Sem Duee ni !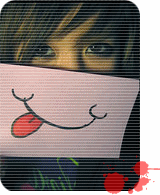 Percintaan

Acecehh, bercinte konon. Blala wey ! Aku ni single lagi. Myb sometimes I feel so desperate to having a boyfriend! Serious, bukan ape I need someone who can understand me and know everything that I want. Hehe. Tapi ntahla aku ni dah la buruk, mane la ade orang nak. Hahaks, Pe bende yang aku merepek ni. Ignore me ==' Focus on study okay (:
DISCLAIMER

Hello and Welcome my cutie zombie(s). You have entered to my PRECIOUS blog. No harsh word, be enjoy (: Hopes you like my blog, remember, AWESOME STORY MEANS AWESOME LIFE. Believes in MIRACLES.



Profile





TAGBOARD




LIKE! LIKE! LIKE!


TALKING HERE!
♦ URL blog wajib ade not email
♦ Harsh words & Anon not allowed
♦ Tinggalkan jejak anda di sini
♦ I'll follow you back.
All rights reserved ® Nurul Nadiah 2012